Regular price
Sale price
$4.95 USD
Unit price
per
Sale
Sold out
CITRUS SPICE
Pam's pick for fish, seafood, poultry and vinaigrettes. Citrus Spice is a blend of 100% natural lemon & lime, organic toasted cumin, organic ginger, organic coriander, organic thyme, organic cayenne pepper, turbinado sugar and a touch of sea salt.
*All ingredients listed as "organic" are Certified USDA Organic.
Each of these nutritious & delicious P.S. Flavor!™ blends have been custom designed by Culinary Nutritionist Pam Smith for restaurants woldwide, and can now be found in your kitchen!
With the ideal balance of savory and sweet and high notes of citrus, herbs and spices (and only touch of salt!), they're the perfect rubs for fish, poultry or meats, and a delicious addition to vegetables and dressings!
Ingredients

Turbinado sugar, sea salt, ginger, 100% natural lemon, 100% natural lime, cumin, coriander, thyme, black pepper, cayenne pepper, smoked paprika, garlic, chipotle, onion
Great On

Fish
Chicken
Vegetables
Shrimp
Share
View full details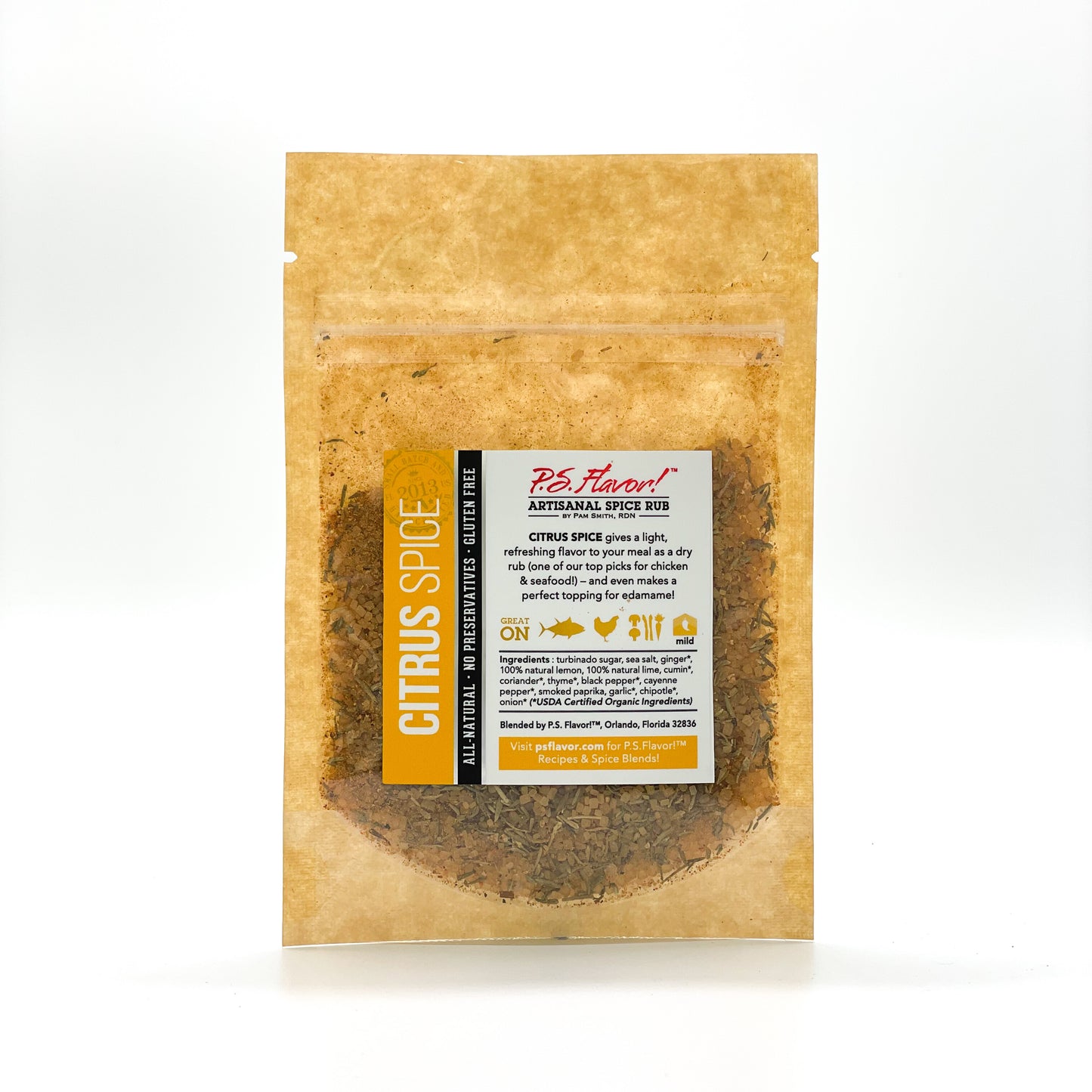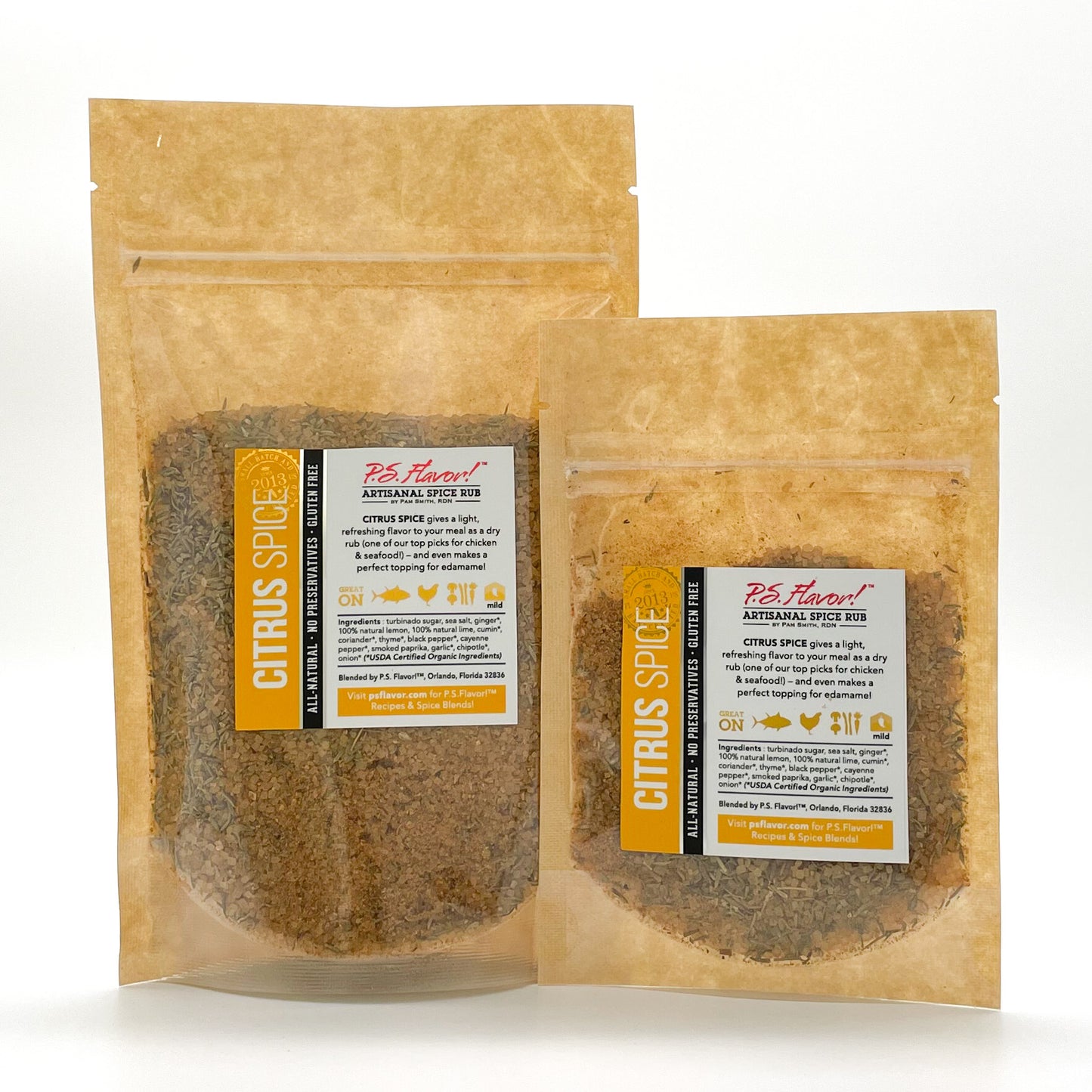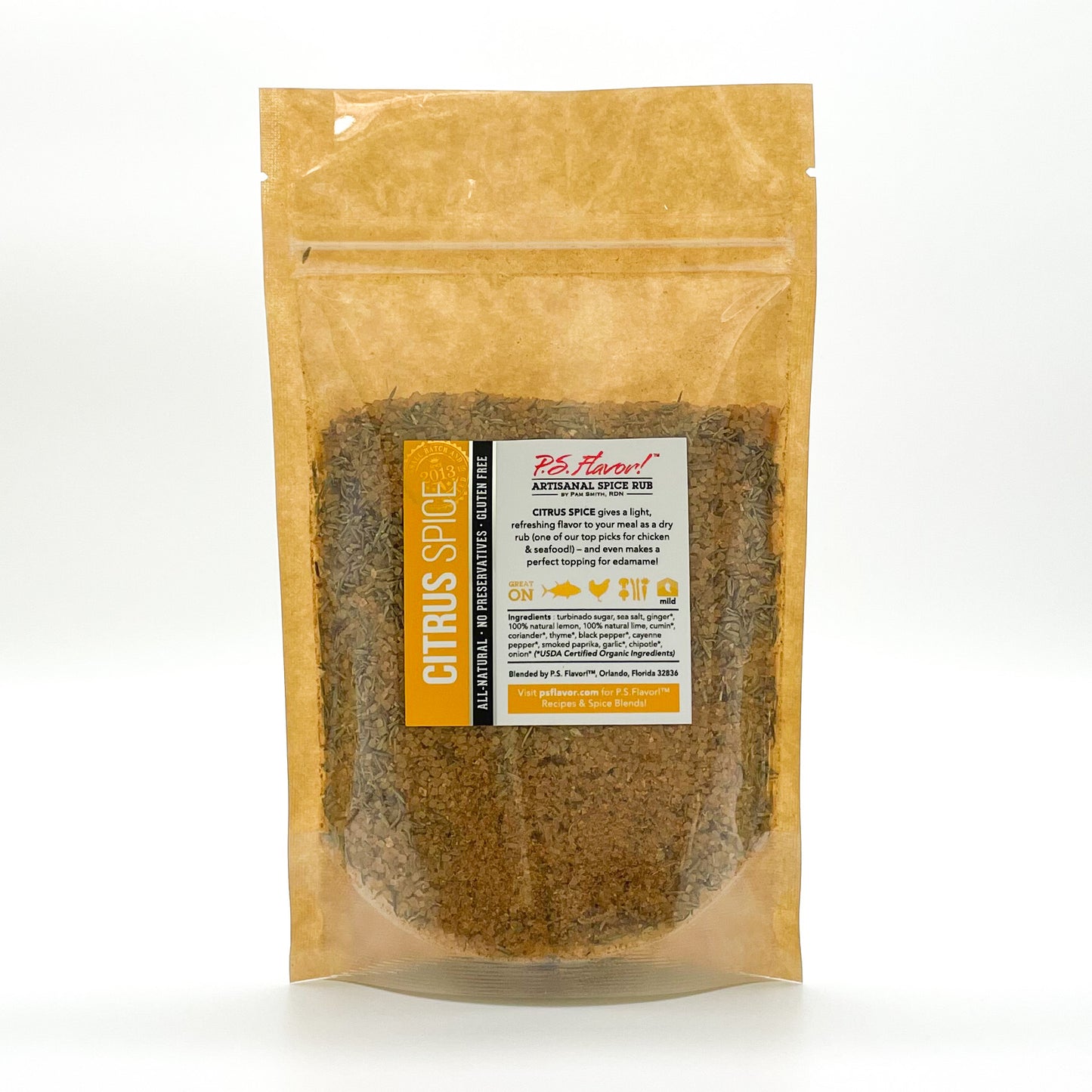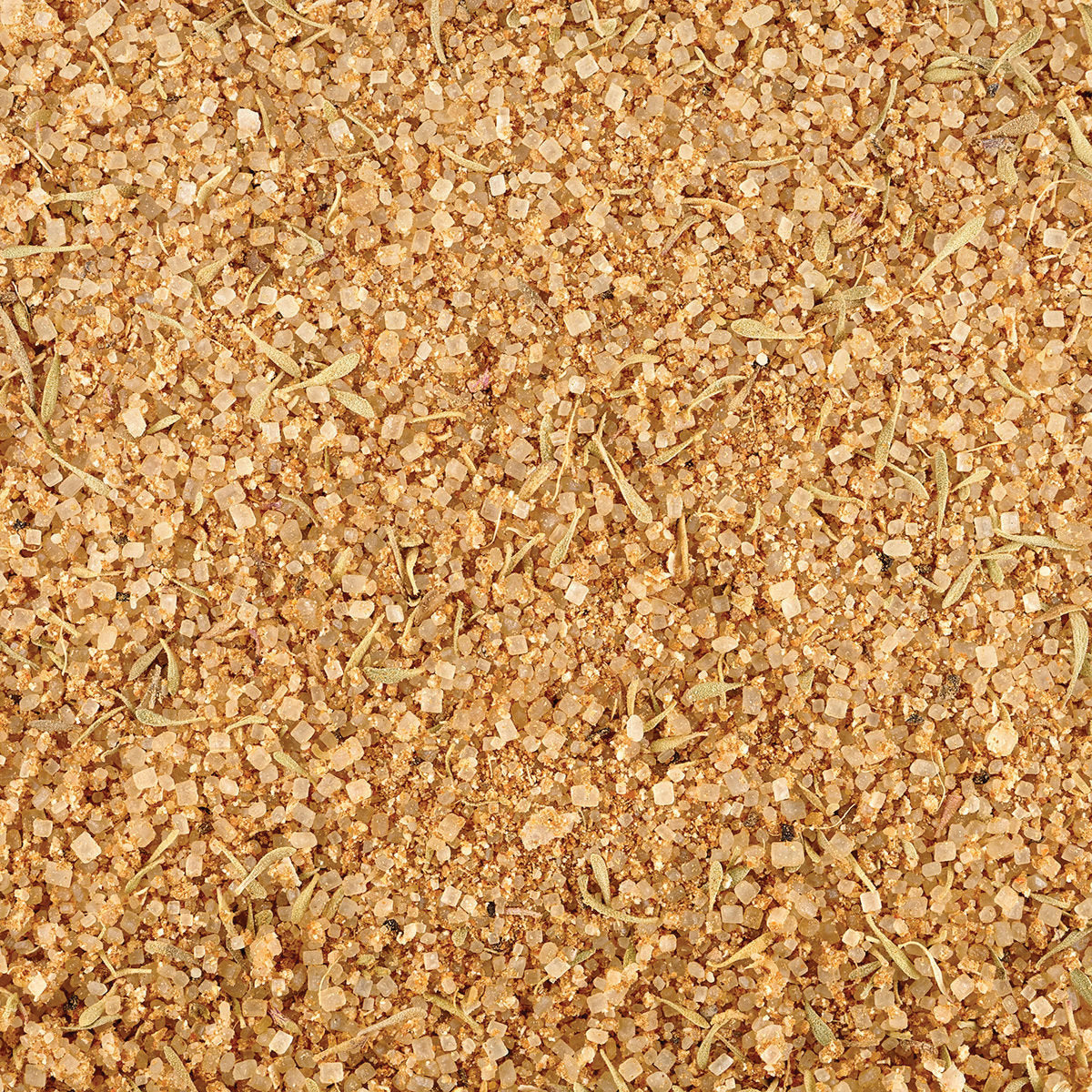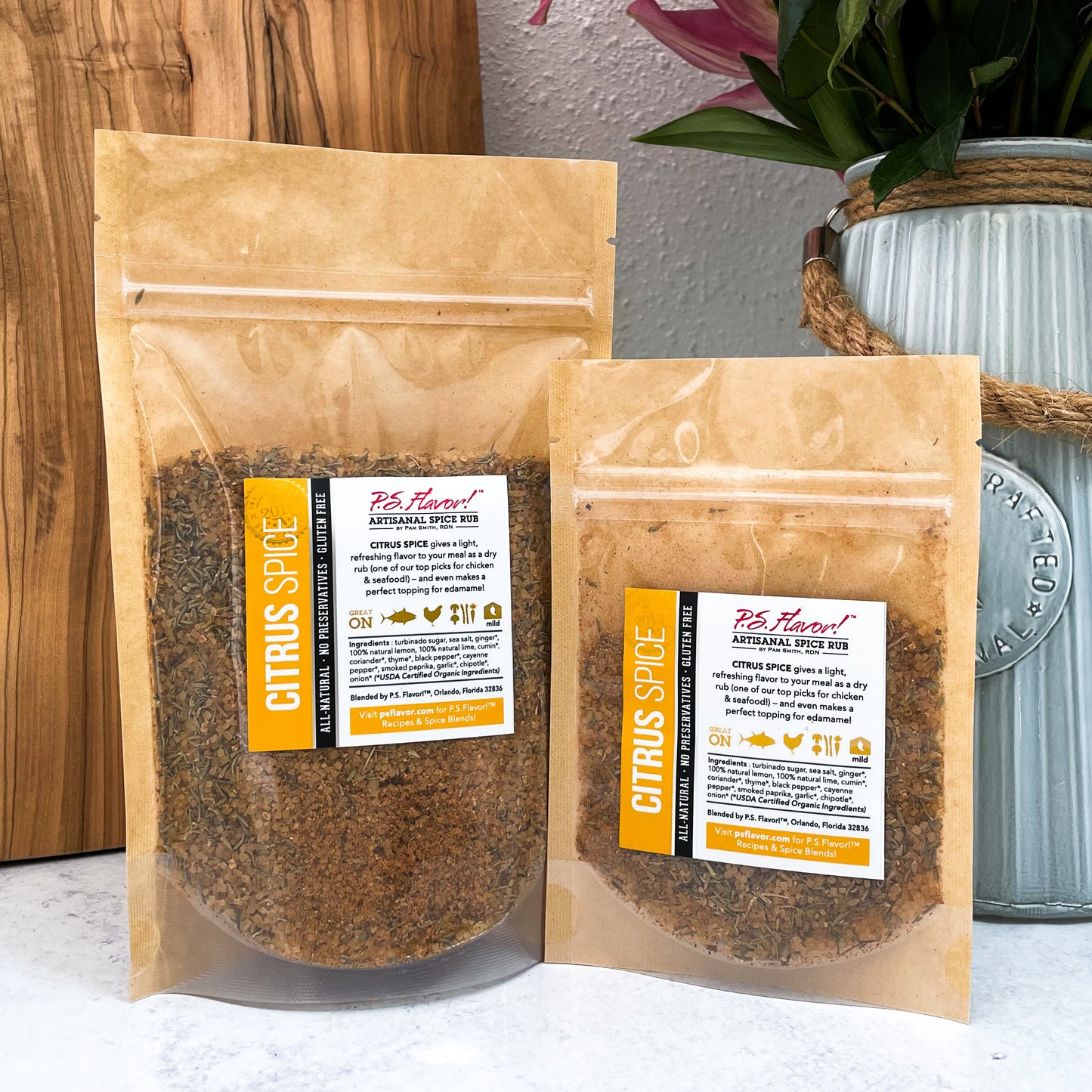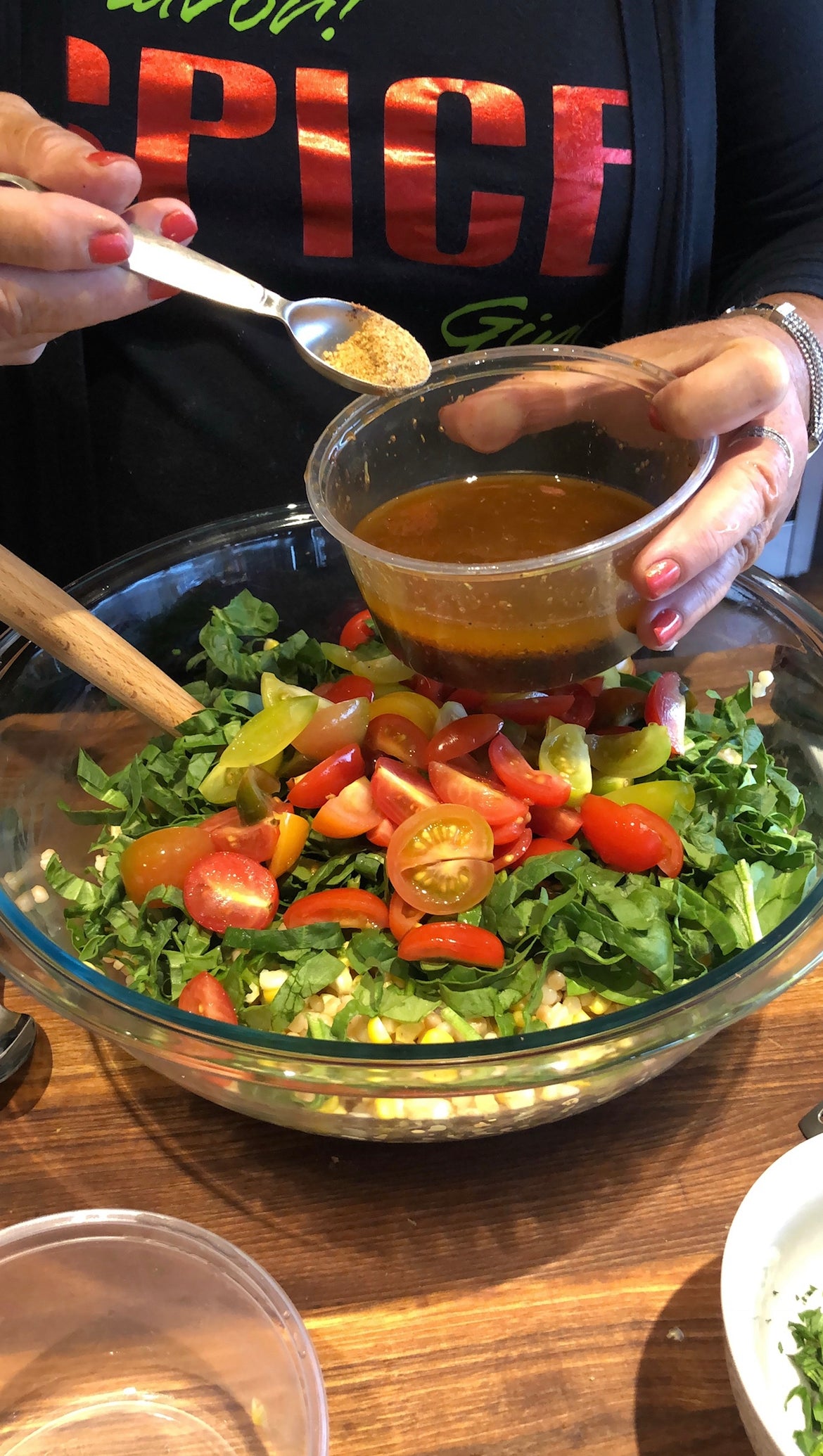 Versatile Vinaigrette
2/3 cup white balsamic vinegar
1/3 cup orange juice
1 tablespoon Dijon mustard
1 teaspoon honey
2 tablespoons extra virgin olive oil
2 teaspoons P.S. Flavor!™ rub or 1 teaspoon P.S. Flavor!™ "Kitchen" blend (adjust to taste)
METHOD
Mix together vinegar, orange
juice, mustard, honey, and P.S. Flavor!™ blend; whisk in olive oil. Serve with your favorite salad or use as a marinade.

Favorite blends for delicious vinaigrettes:
Citrus Spice, Texy Taco, Chili Lime, Creole Kitchen