Regular price
Sale price
$4.95 USD
Unit price
per
Sale
Sold out
WARM WINTER
Celebrate the season with a limited batch spice blend, Warm Winter!

Filled with chipotle chili*, cacao*, espresso, 100% all-natural orange, cinnamon*, and all the other goodies you want in a spice blend (without any chemicals or preservatives!), Warm Winter gives you those cozy feels and delicious flavors with every bite.
*All ingredients listed as "organic" are Certified USDA Organic.


Each of these nutritious & delicious P.S. Flavor!™ blends have been custom designed by Culinary Nutritionist Pam Smith, RDN, for restaurants worldwide, and can now be found in your kitchen!
Ingredients

Smoked paprika, chipotle, cacao, turbinado sugar, espresso, cumin, sea salt, onion, garlic, cinnamon, 100% natural orange
Share
View full details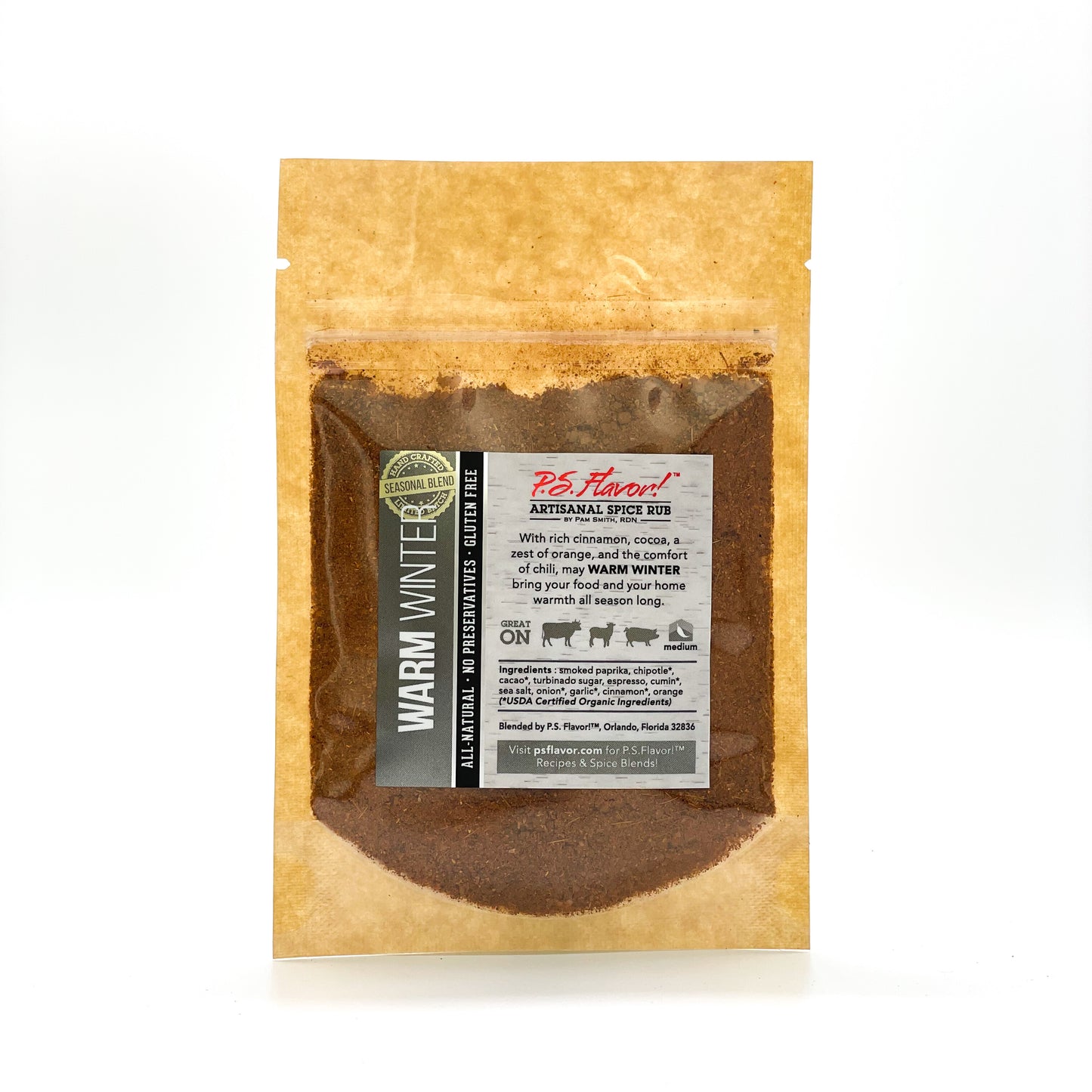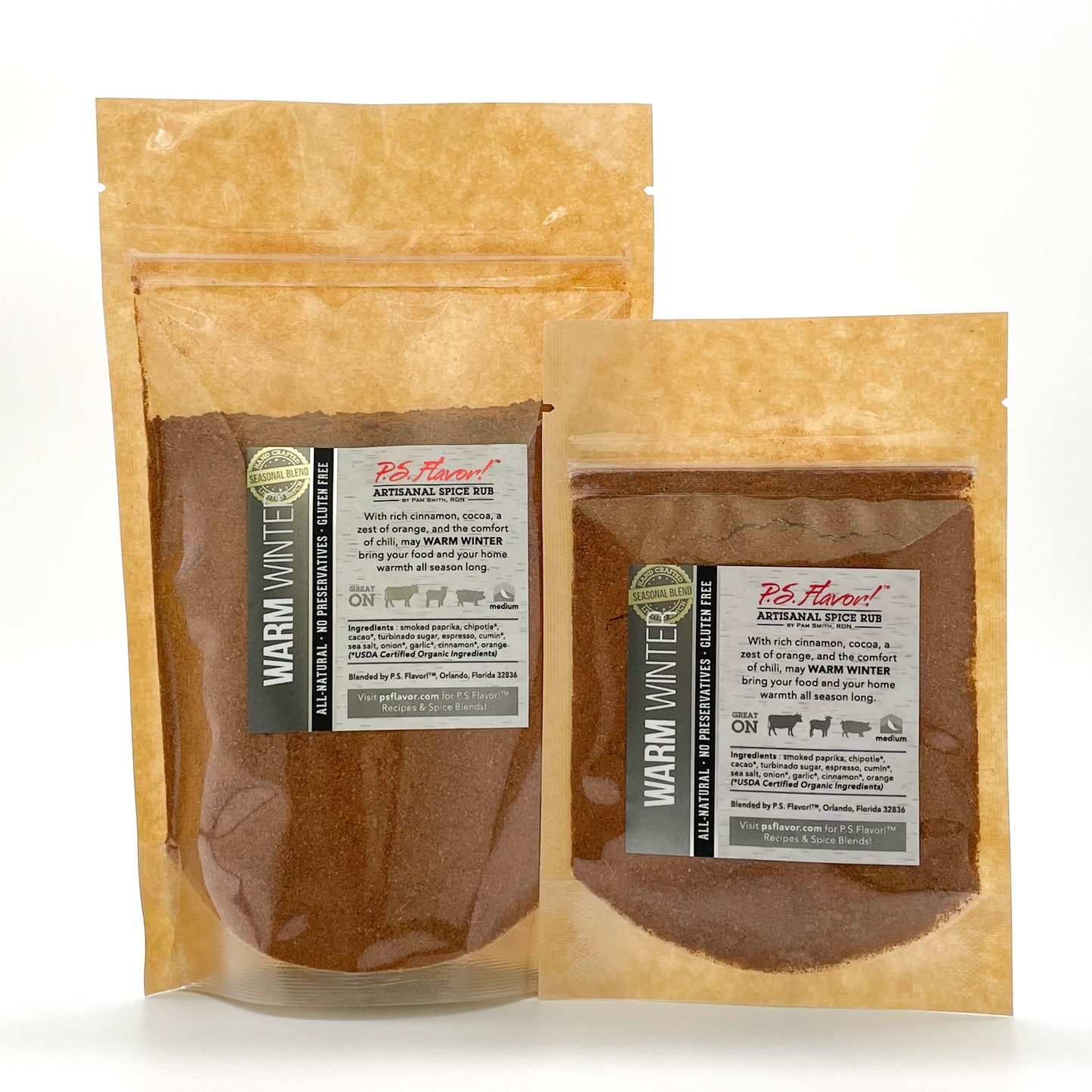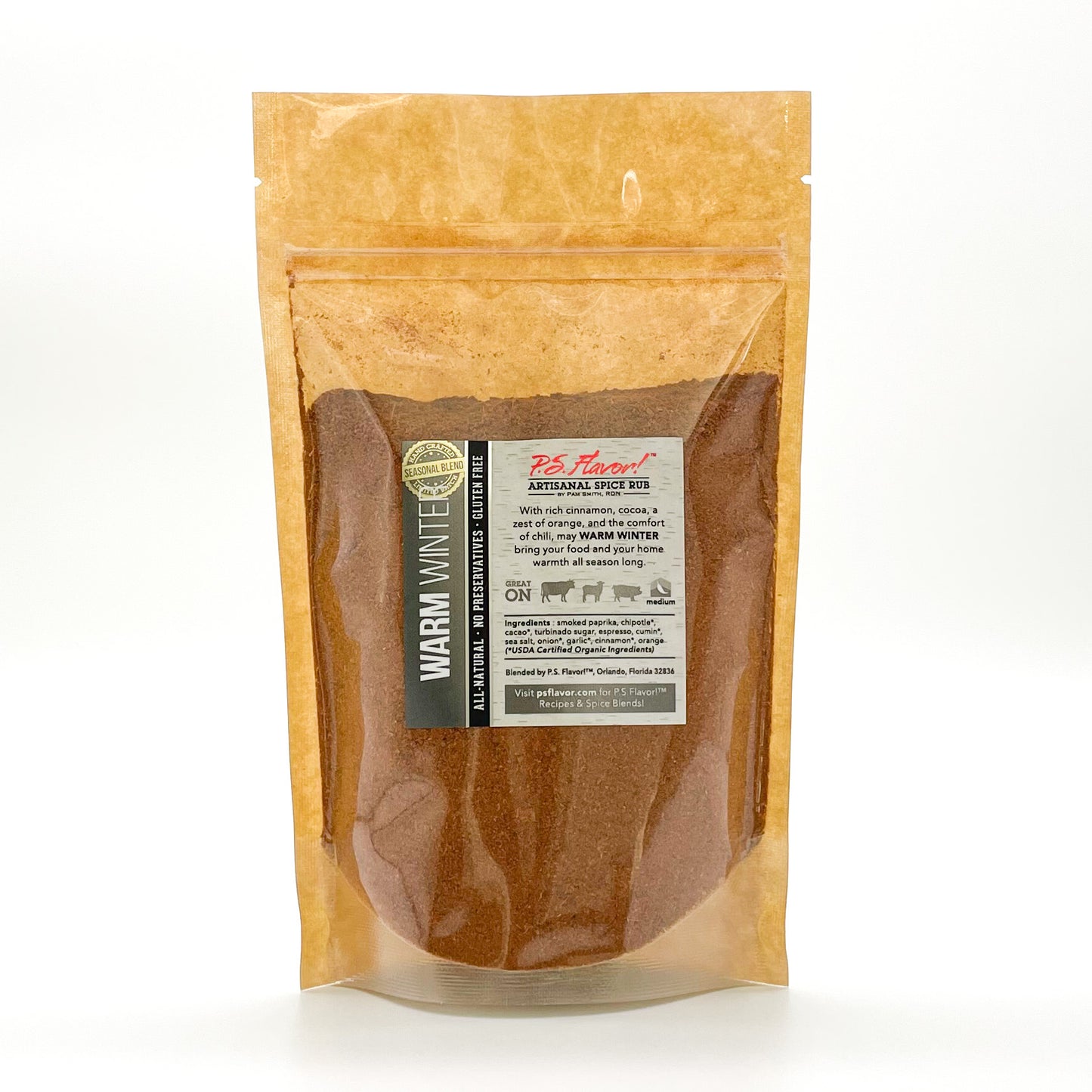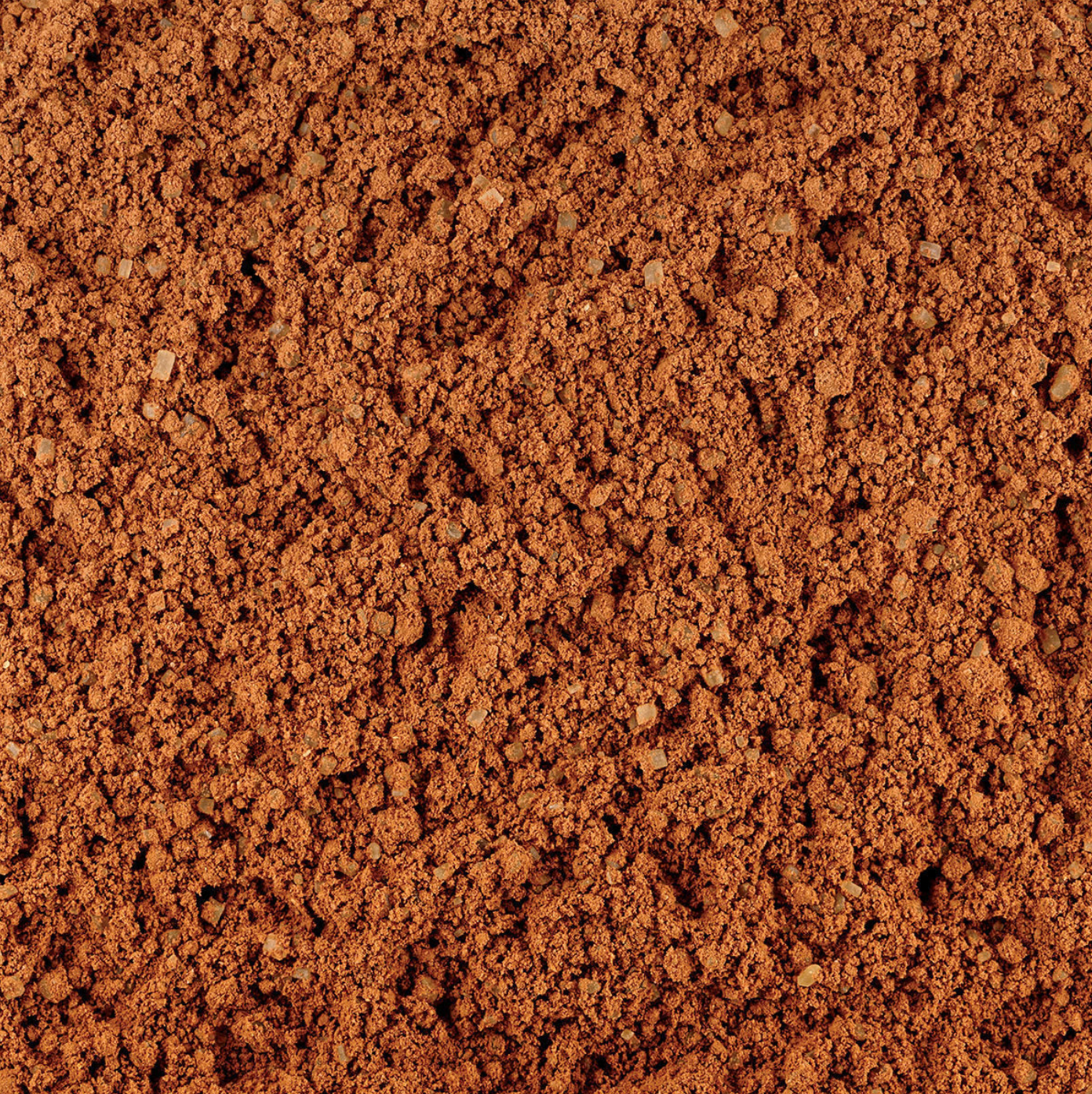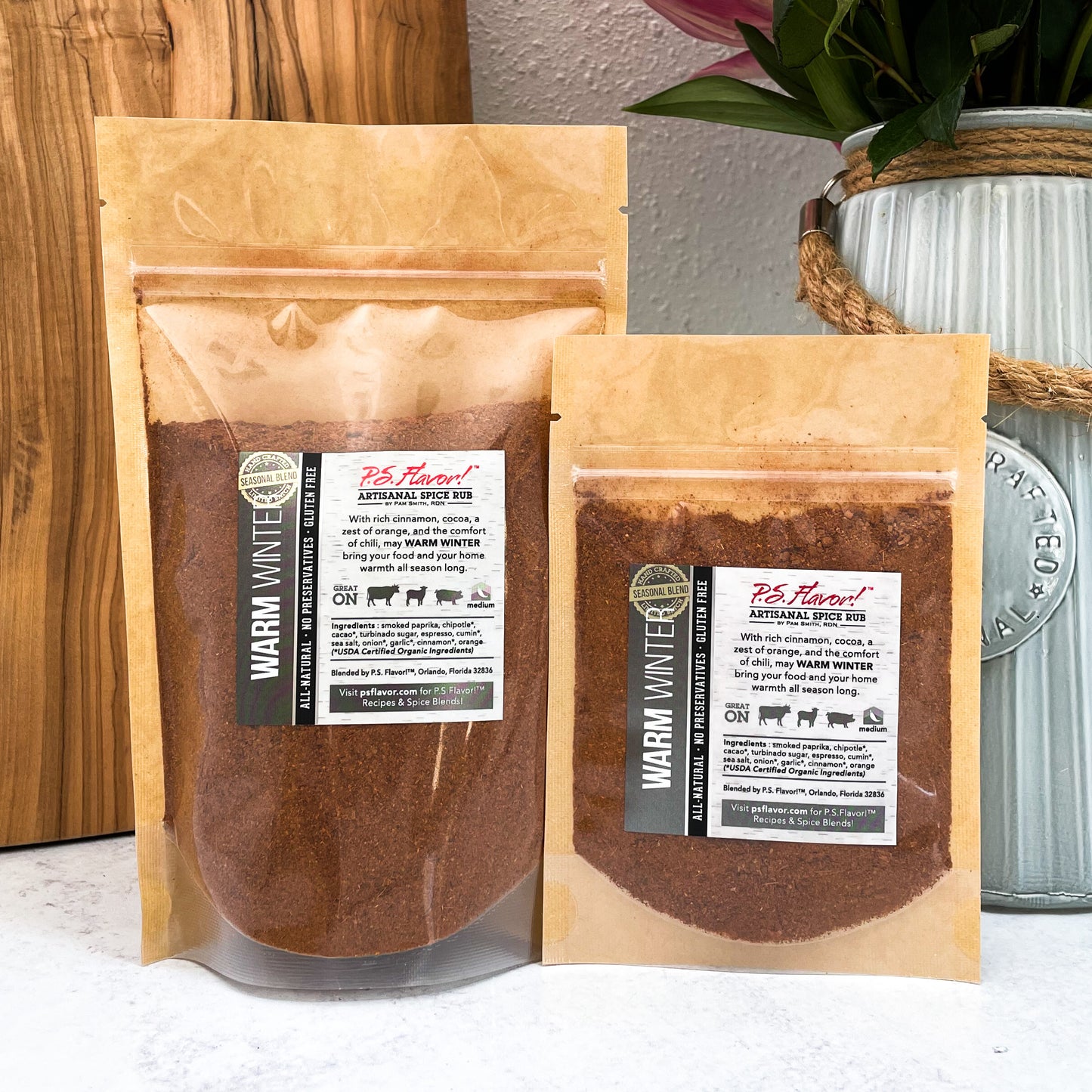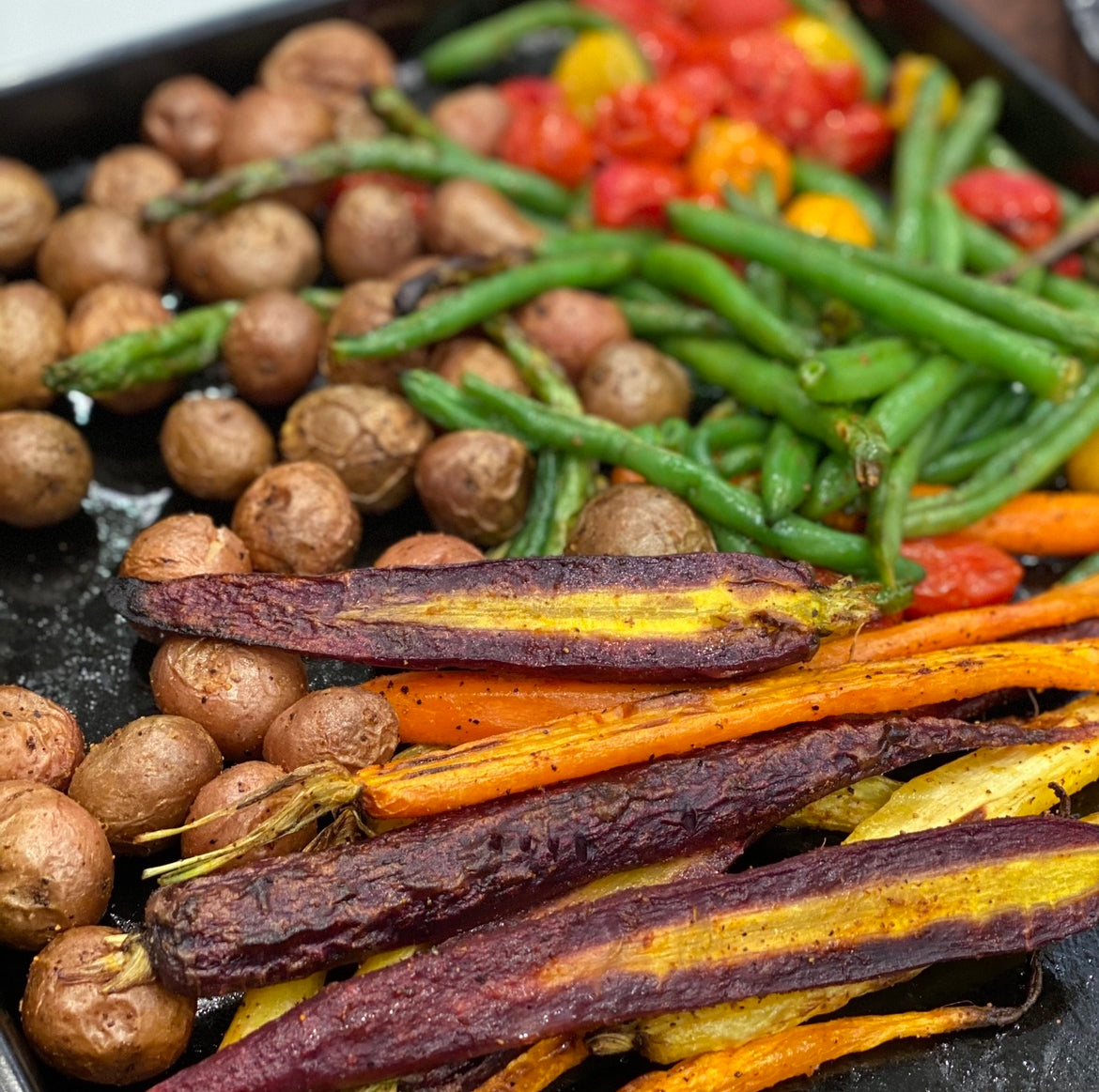 Roasted Veggies
Start with 4 cups of your vegetable of choice (such as sweet potatoes, redskin potatoes, eggplant, carrots, mushrooms, etc.), cut into large dice.
Toss with 1 teaspoon olive oil and 1 tablespoon P.S. Flavor!™ rub or 1 1⁄2 teaspoon P.S Flavor!™ "Kitchen" or gourmet blend.
Heat a large sheet pan in a 375º oven. When pan is hot, spread seasoned vegetables evenly across the pan.
Bake for 12-15 minutes until fork tender & serve.

Favorite combos: Citrus Spice asparagus, Mai Chai sweet potatoes, Warm Winter butternut squash, Creole Kitchen or Porcini Pepper mushrooms, Mambo Italiano potatoes, Smokey Southern Brussels sprouts, Adobo Kitchen cauliflower